Poster
Download
"On JULY 15TH, SPARKLES WITH ¡®CREATING BULB¡¯ OF PIFAN!"

"CHANGING PROSAIC PUCHON WITH FULL OF FANTASTIC SURPRISES."
The 14th Puchon International Fantastic Film Festival will promise you with flood of surprising and entertaining films and events everyday you ever dreamed of! PiFan2010 unleashes all your exhaustions from your daily lives inviting you to the world of ¡®Love, Fantasy and Adventure¡¯. PiFan with ¡®Creating bulb¡¯ changes the city with full of ordinary lives into a dream world, which will make your summer 2010 the hottest ever in your life.
The designer, Je-Hyung KIM, faithfully demonstrated to actualize the imagery only possible to be imagined from PiFan letting the audience taste this very special occasion building even more excitement for the festival this summer!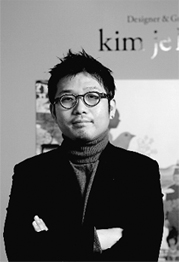 2009 5 Colors Concepts of Wonder Group work, Sam-Won Paper Gallery
2009 Artist Collaboration at Hyundai department store
2009 Seoul Design Studio Group part/ 2008-2009
2009 Designed Eco+at Hanger
2009 restaurant week & T Artist Gallery/ Seoul
2008 Campaign: SAVE OUR SEA
2008 Seoul Design Festival 2008 Trend now/ kimjehyung+SK T
2007 Tokyo Design Festa
2007-2010 Artwork: TV commercials with SK Broadband and Daum Life changers,¡®Because of SHOW¡¯, 'SKY Android', 'SK Telecom', 'Smoothy King', ¡®Building the sincerity¡¯
2007 Selected as Adobe Power creator within top 50