17th Film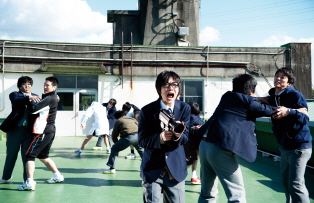 Subject : The Kirishima Thing 키리시마가 동아리활동 그만둔대
Director : YOSHIDA Daihachi (요시다 다이하치)
ETC : Japan/2013/103/HD/Color/Dolby SR
News that the school's 'star' Kirishima has quit the captain of volleyball team and disappeared sends shock waves throughout the campus. The unexpected news affects everyone – from the team to the "elite" clique to which Kirishima belongs, and even down to the "lower" beings in the school hierarchy. The dynamics between classmates and various clubs begin to shift...

YOSHIDA Daihachi (요시다 다이하치)

Born in 1963, he worked as a commercial director. He won numerous awards including a silver award of Cannes Lions International Advertising Festival. In 2007, he directed his first feature Funuke Show Some Love, You Losers! which was officially invited 60th Cannes. After that, he directed Permanent Nobara(2010) which won Netpac Award at PiFan2010.