17th Film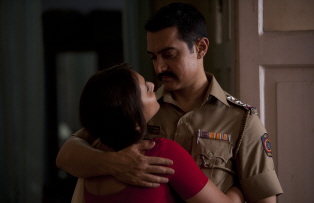 Subject : Talaash 탈라쉬
Director : Reema KAGTI (리마 카그티)
ETC : India/2012/136
An investigation officer, Shekhawat who receives a phone call early in the morning informing him about death and an accident. The case turns into a life altering chase for him when he is forced to reel under a broken married life and his suppressed grief. Being on his investigational quest, he meets a sex worker Rosie who further adds shades of mystery to the puzzle.

Reema KAGTI (리마 카그티)

Born in 1972, she studied Arts in English Literature at Sophia College in Mumbai. She has been an actress, writer, assistant director and director to many films. Her debut film is Honeymoon Travels Private Limited(2007). She is currently scripting her next film.