17th Film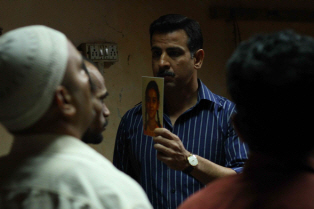 Subject : Ugly 어글리
Director : Anurag KASHYAP (아누락 카시압)
ETC : India/2013/120/D-Cinema/Color
Bose , Shaalani's husband, is an extremely straight-forward policeman. Rahul, Shalani's first husband, is a struggling actor who is still looking for his big break. On a Saturday which is the day Rahul is allowed to meet his daughter, Kali He picks up her and takes her to his friend's house in order to collect a casting script from him. And Kali goes missing.

Anurag KASHYAP (아누락 카시압)

He started his career with writing screenplay such as Satya(1998) and so on. His directional debut film, Paanch(2000) was nominated for the Best Film at Locarno in 2004. Dev.D(2009) was screened at PiFan2010. His recent film, Gangs of Wasseypur(2012) received worldwide acclaim.