17th Film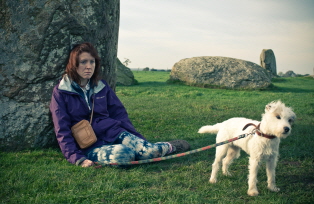 Subject : Sightseers °ü±¤°´µé
Director : Ben WHEATLEY (º¥ ÈÖƲ¸®)
ETC : UK/2012/89/35mm/Color
Chris wants to show Tina his world and he wants to do it his way on a journey. But it doesn"t take long for the dream to fade. Litterbugs, noisy teenagers and pre-booked caravan sites, not to mention Tina"s meddling mother, soon conspire to shatter Chris"s dreams and send him, and anyone who rubs him the wrong way, over a very jagged edge.

Ben WHEATLEY (º¥ ÈÖƲ¸®)

His debut film, Down Terrace(2009) won numerous awards and played major film festivals throughout the world such as PiFan2010. His second feature, Kill List(2011) won several awards including Best Actress Choice at PiFan2011. Sightseers premiered in Cannes and he directed a short film in The ABC's of Death.